Academic Directors
Kay Mühlmann
Kay Muehlmann has a leading role in the establishment of the European Communications Institute, ECI (2018), in Athens Greece, a Synergy of Athena Research and Innovation Centers in Information and Communication Technologies, the National Technical University of Athens and Danube University with the goal to implement new transdisciplinary approaches in teaching and research for complex problem solving in societal contexts. He is the initiator of the Transition Innovation and Sustainability Network of European Higher Education Institutions and Coordinator of the Erasmus Mundus Joint Master of Excellence "Transition, Innovation and Sustainability Environments". He is expert in the development of lifelong learning programs and serves on the Curricular Commission of the Danube University since 2015. At the Department of Knowledge and Communication Management, he serves as the Director of Foreign Relations and as Vice Head of the Transdiciplinarity Lab for Sustainable Digital Environments. He has a vast experience in scientific project management and the execution of international projects. Furthermore, he is Vice Chair of the Danube University's Senate. His research interests lie in the complex dynamics and the emergence of social systems and on the further development of Transdisciplinarity as a method to deal with complex societal challenges.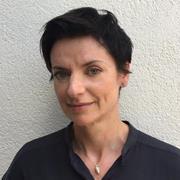 Marguerite Barry
Assistant Professor at the School of Information and Communication Studies, UCD – research interests include ethics in technological design, technology and wellbeing and discourses on technology on science, technology and society (STS). Teaching modules include Information Ethics, Digital Storytelling. Principal Investigator on TEAM H2020 MSCA Innovative Training Network [http://www.team-itn.eu]. Dr Barry teaches the only 'Information Ethics' module available at Masters level in Ireland, a key element of the TISE programme at UCD.
Researcher, business consultant and trainer, academic teacher at Poznan University of Economics and Business – Department of International Competitiveness. Lecturer in the areas of project management, international economics, economic policy, EU economy. Certified project manager in Prince 2 methodology (Practitioner level). Grant Holder and Project Coordinator of many international projects. As a researcher has made a remarkable contribution to the regional and local development in Poland in the context of European integration and international economics, as he has taken part in several scientific research concerning local enterprise and entrepreneurship, local development and regional planning.
Jorge Martins Rosa
Jorge Martins Rosa is an associate professor in the Communication Sciences Department of NOVA FCSH, where he teaches, at the post-graduate level, the courses «Cyberculture» and «Pop Culture» (Master), and «History and Trends of Digital Media» (PhD). He is an integrated researcher of ICNOVA, and the Principal investigator of the research projects «PINBook PT: Political Interest Networks in Facebook Portugal» (in course) and «Fiction and the Roots of Cyberculture» (2010-2012).
TISE Secretariat