TISE Network
Understanding complexity to tackle present and future challenges and build a special place for free thinking, where creativity unfolds and new ideas are born. The Complexity Science Hub Vienna was founded with the vision to become the focal point of complexity science in Europe. The aim is to provide an exciting, creative environment free of bureaucratic constraints for open-minded visionaries who are brave enough to step out of mainstream science. The Hub will be an incubator and playground for radically new ideas. Complexity science links state-of-the-art mathematics, modelling, data and computer science with fundamental questions posed from various disciplines, such as medicine, economics, ecology or social sciences, and opens new paths to a deeper understanding of systemic risks, resilience, efficiency, and the requirements for sustainable innovation and creativity.

Eurac Research was founded in 1992 as an association under private law with just twelve members of staff undertaking research in the areas of Language and Law, Minorities and Autonomous Regions as well as the Alpine Environment. The center gradually expan​​ded its activities into new areas, attracted scientists from all over the world and introduced new structures. Today, almost 400 scientists from over 25 countries work here.​​ The research addresses the greatest challenges facing us in the future: people need health, energy, well-functioning political and social systems and an intact environment. These are complex questions, and EURAC Research is seeking the answers in the interaction between many different disciplines. In so doing, the research work embraces three major themes: regions fit for living in, diversity as a life-enhancing feature, a healthy society.
Increasing uncertainty and the dynamics within human-environment systems characterize the complex challenges the cooperation put at its core. The European Communications Institute's focus is thus to provide robust guidance for viable, sustainable and resilient social, economic and industrial processes and structures. In order for societies to achieve more resilience to cope sustainably with the challenges ahead and to build simultaneously structures that facilitate change and societal trust, the research community needs to transfer research results appropriately to meet the needs and expectations of citizens regarding the current level of uncertainty and risk awareness. To address societal digital challenges a better understanding of system-linked empowerment mechanisms between scientists, (future) professionals and practitioners is needed. The activities of the ECI are based on the integration of a multidimensional knowledge linking science and society on four pillars: Research, education, dialogue and mutual learning.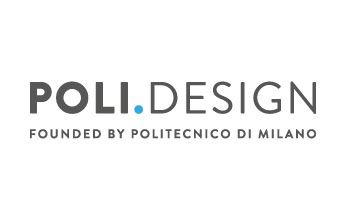 The School of Design of the Politecnico di Milano is today the largest international university for the training of product, communication, interior and fashion designers, both by number of students and of teaching staff. It is active in the recently built Milan campus. The following figures give some idea of its extent: approx. 5000 students, over 450 teaching staff and a further 400 or so research and teaching assistants working in various capacities. The Politecnico is a place of avant-garde training, a meeting point of different cultures. It links architectural and artistic studies, with their creativity and focus on form, to technical, scientific and engineering studies. The School of Design is characterized by its constant desire to experiment innovative, experimental development lines that respond to the real market needs of contemporary society.
According to "QS Rankin by Subject" the School of Design is 1st in Italy, 2nd in Europe and 5th in the world.

bettertogether GmbH focuses on strategic, creative and socially relevant public relations, event management, internal communication and change communication, top-notch communication and media coaching, crisis communication, organizational development as well as public affairs. The agency currently has approximately 70 clients in the areas of health, infrastructure, environment/energy, social affairs and science from the public and private sector