News
TISE Intake 2 successfully started!
We are happy to announce that our students of the second TISE intake had a wonderful start into their semester at the Universidade NOVA de Lisboa!
During the Introductory Week, the programme directors introduced their institutions and the focus of their specialization. In the second week, the Design thinking workshop by Politecnico di Milano – School of Design was provided!
We congratulate our students and wish them a lot of inspiration and luck during their two year TISE journey!
TISE successfully started!
The first TISE introductory week took place at Universidade NOVA de Lisboa in the week of September 6th-10th. The members of the Consortium introduced themselves and gave first insights into the respective courses that will be taught at each partner institution: Universidade NOVA de Lisboa, University college Dublin, Poznan University of Business and Economics and Danube University Krems.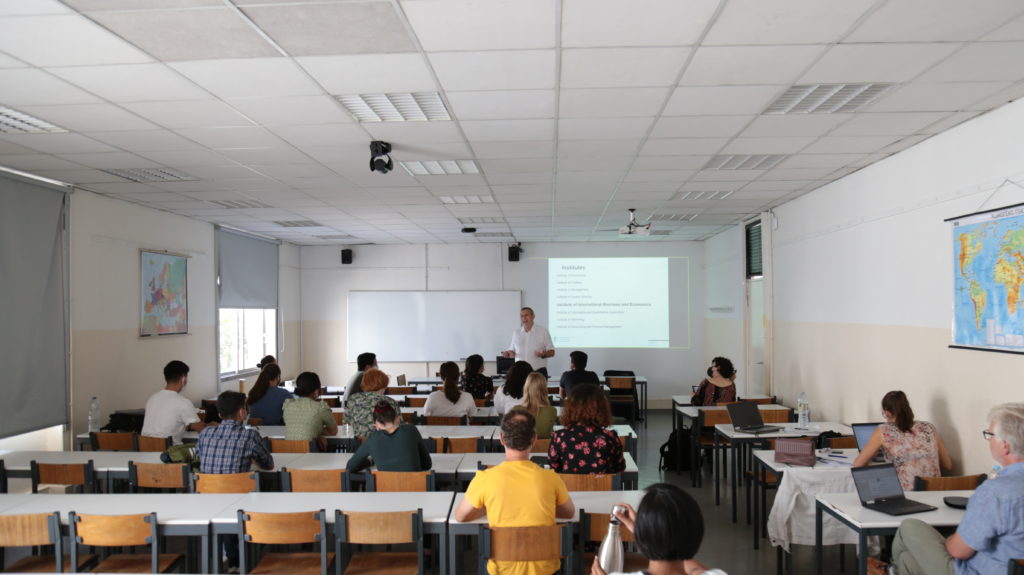 The introduction was followed by a week in which our colleagues from PoliDESIGN Milan held a workshop on design thinking – specifically design for sustainable transition.
Almost all students were able to participate during the first weeks and used first workshops to get to know their colleagues!
We are happy to welcome 28 members of the first TISE intake and are looking forward to starting a new adventure of the TISE program!