Application Documents
The 11 mandatory application documents are:
1. Application Form for participation in TISE
2. Copy of passport / personal identification card
– Notice: Translation into English may be needed (information below on this page)
3. Curriculum Vitae (CV) in Europass format (English template)
4. Letter of Motivation (LoM) 1500 characters maximum (Please note: We count in characters, not words)
5. University diplomas/degree certificates from prior university studies
6. Transcripts of records from all university studies
– If original is not in English, please provide original plus translation (information below on this page).
7. Recent photograph
8. Proof of proficiency in English language (certificate with scores from TOEFL, IELTS, PTE, Cambridge C1 Advanced, Cambridge C2 Proficiency)
– Find out more on requirements for test certificates and for what reasons an applicant can be exempted from English language certificate.
– If you meet one of the criteria for being exempted from submitting an English language test certificate, please upload as application document No. 8 the respective document (adequate degree or secondary education as described).
9. Two letters of recommendation
– Please see the information to give to the referees here:
10. Essay 3000- maximum 5000 characters (Please note: We count in characters, not words)
– For topic of essay, please see template.
11. Video
– For topic and length of the video, please see TISE Guidelines for Applicants.
---
Regarding requirements, carefully read our TISE Guidelines for Applicants.
If you face difficulties in submitting the documents until the deadline, please inform TISE secretariat (tise@donau-uni.ac.at).
In general, all application documents should be prepared in the English language, or, if they are originals in other languages (e.g university diploma), should be translated into English according to our requirements.
For technical specifications for the application documents, please refer to the TISE Guidelines for Applicants.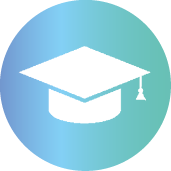 Translation of Documents
If an applicant would like to submit original documents which are not in English language, officially certified translations into English have to be provided in addition to the original. This is likely to apply to official documents and to university diplomas and transcripts (documents No. 2, 5 and 6 in the list of application documents), but also to optional documents (No. 11-14).
Officially certified translation means that the translation has been done by a sworn and officially accredited translator and that the document has to bear the translator's stamp of accreditation. For countries where accredited translators do not hold such a stamp of accreditation, in most cases a public notary can confirm the translators accreditation.
For university documents, it is also possible to ask the issuing university to provide a certified translation into English. In this case, the university should apply its stamp on the translated document.
For the copy of passport/personal identification card (document No. 2):
This should be an official identification document including a photograph and personal data like first name, surname and date and place of birth. This data should be described in English language (like in passports).
If this data is NOT described in English language or if the document does NOT use the Latin alphabet at all, an officially certified translation into English has to be provided as well.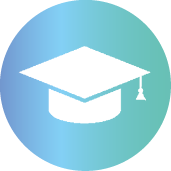 Legalization of University Documents
For the application process, university documents do NOT require legalization (but they may have to be translated into English, see above).
Legalization may be necessary after a student has been selected for participation and is asked to submit university documents from the first university degree for the admission process at Danube University Krems (as coordinating institution of TISE).
The legalization requirements depend on the country where the university documents have been issued. For more information, see the information provided on the website of Danube University Krems, section on Legalization of foreign documents.
The necessity of legalization depends on bilateral agreements between the Republic of Austria and other countries in which university documents are issued. Please note that for some countries legalization may be suspended, cf. information by Federal Ministry of the Republic of Austria for Europe, Integration and Foreign Affairs: https://www.bmeia.gv.at/en/travel-stay/documents-and-authentications-apostille/authentication/